January 2022 Justinian Member of the Month
01-01-2022



President Judge Jack Anthony Panella
Superior Court of Pennsylvania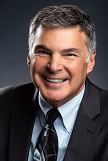 President Judge Jack Panella was elected to the Superior Court of Pennsylvania in November 2003 and sworn into office as an appellate judge on January 9, 2004.  He was retained in 2013. He was elected President Judge on January 7, 2019.
His election to the appellate court followed twelve years as a trial judge in Northampton County.
Private Practice:
During his years as a practitioner from 1982 to 1991, President Judge Panella served as County Solicitor for Northampton County and had an active private practice.
His clients included Larry Holmes, the former world's heavyweight boxing champion, and the late Albert Loquasto, a former champion professional racecar driver.
Judicial Experience:
As a trial judge, in recognition of his work on the Commonwealth Partners Program, he was given the President's Award from the Conference of State Trial Judges in 2002.
In 2004, President Judge Panella was appointed by the Supreme Court to the Commission for Justice Initiatives in Pennsylvania (CJI), a committee organized to coordinate and recommend judicial outreach and specialized court programs.  He served as Chair of two committees and wrote a popular short film on the history and operation of the Pennsylvania Judiciary. The film has been used as an educational tool in classrooms around the state and can be viewed in the visitor's section of the Judicial Center in Harrisburg.
In 1997, he was appointed to be a judge of the Pennsylvania Court of Judicial Discipline (CJD).  In June 2000, he was elected President Judge by his fellow judges.  He was then appointed by the Supreme Court to the Judicial Conduct Board and was eventually elected Chair of the Board. In September 2013, he was reappointed by the Supreme Court to the Court of Judicial Discipline and was again elected President Judge in 2017. He is the only judge in the history of Pennsylvania to be reappointed to the Court of Judicial Discipline and the only Judge to be elected on two occasions as President Judge.
Publications:
Books
Judge Panella's first book, THE PENNSYLVANIA SEXUAL VIOLENCE BENCHBOOK, was published in December 2007. The book is a comprehensive reference designed to help trial judges in addressing the complex criminal issues surrounding sexual violence cases. The book has received very favorable reviews.  The Third Edition of the Book was published in 2015.
President Judge Panella's second book, THE PENNSYLVANIA SEXUAL VIOLENCE BENCHBOOK, MAGISTERIAL DISTRICT COURT EDITION, was published in 2010.  This version of the benchbook was designed to assist Magisterial District Court Judges, and addressed many different topics than the benchbook for trial judges.
His third book, PENNSYLVANIA LAW ON RESTITUTION, was published in January 2021.
Judicial Bench Cards
President Judge Panella has published two sets of Bench Cards for trial judges in Pennsylvania:
Judicial Bench Cards: Relinquishment of Firearms in Domestic Violence Cases, Administrative Office of Pennsylvania Courts (2019)
Judicial Bench Cards: Crimes of Sexual Violence, Administrative Office of Pennsylvania Courts (2018)
Article
JUDICIAL OUTREACH – Finding Common Ground Between Governmental Branches: The Pennsylvania Commonwealth Partners Program, American Bar Association, Judges Journal (2004).
Film Script
President Judge Panella wrote the film script for The Judicial Branch, Pennsylvania's Unified Judicial System, produced by the Administrative Office of Pennsylvania Courts and the Pennsylvania Commission for Justice Initiatives (2007).
Personal:
Judge Panella has been married to Jeannie Marie Mohan Panella for 39 years.   They have three children and four grandchildren.
Una Piccola Conversazione
1. How long have you been a member of the Justinian Society?
I think the year I took office in the Superior Court in 2004.
2. Why did you join the Justinian Society, and what do you hope to gain from membership?
I didn't know much about it until I became a statewide judge and regularly visited the Philadelphia Bar Association. I was invited to the holiday party in 2004, and I remember applying for membership at that event or immediately thereafter. I was impressed with the professionalism of the membership and the officers. I hoped to help enhance the image of lawyers and judges of Italian descent.
3. What do you love or enjoy most about your job?
Like my father, I always believed in the attributes of public service.
Although I greatly enjoyed my role as a legal advocate for clients, my greatest self esteem was in my position as County Solicitor when I represented abused and neglected children, mentally disabled adults who were being victimized by others, and in trying to get help to citizens who were dependent on drugs and alcohol.
So, the freedom and ability to follow the law, to maintain a fair and unbiased courtroom, and to serve the people of this Commonwealth, is what I enjoy most.
4. How would you define success?
Whatever makes you happy, as long as its legal.
5. Who or what inspires you?
The list is very long, but I do not have to look far, because there are many from this Commonwealth whom I look for inspiration and motivation. Former Chief Justices Ralph Cappy and Stephen Zappala; my former President Judge Stephen McEwen; the President Judge of Northampton County when I first became an attorney, Alfred T. Williams; and a few lawyers, two of who I was honored to work with when I was a young attorney, Charles Spaziani and Renald Baratta, and others who I greatly respected for their leadership in the legal profession, such as John Elliott. And lastly, my good friend, Larry Holmes, who attained greatness from hard work and courage.
6. If you could choose anyone in history as a mentor, who would you choose and why?
I have to list two, sorry about that.
First – Abraham Lincoln, for his beliefs in the universality of human rights and his convictions for democracy.
Second – Antonin Scalia, just to have had the opportunity to talk to him. We would have probably disagreed on everything except our love of Italian food.
7. Name one valuable lesson you've learned in your life and that you would advise other members to follow?
You cannot cure the world of all of its ills. Some people do not want help – so move on and try to help someone who deserves it and will benefit from it.
8. What's something about you (a fun fact) that not many people know?
I am the biggest Disney World and Universal Studios fan you ever met. Don't call a travel agent because I can tell you everything you need to know!
9. What's the last book you read?
In all honesty, Willowist, The Return of the Third Reich, by Correale Frank Stevens.
10. What's your favorite thing about Philadelphia, i.e., sports team, restaurant, museum, history, music etc.?
I must admit, I love Philadelphia. I greatly enjoy walking around town and taking photographs of city monuments, beautiful architectures, old churches, and other noteworthy places. I then make slideshows of these and burn them onto a DVD with my favorite music and watch them during the winter months when I walk/run on the treadmill.