The Justinian Foundation and Society to Honor Joseph F. Coradino
06-11-2012

The Justinian Foundation and The Justinian Society will honor Joseph F. Coradino, President, PREIT Services, LLC at our Annual Meeting, Election and Scholarship Luncheon on Monday, June 11, 2012. The reception will take place at The Union League of Philadelphia beginning at 11:30 a.m. with lunch following at noon.


Tickets are $65 per person for members and $80 for non-members. Sponsorship opportunities are available. Checks are payable to The Justinian Society of Philadelphia and mailed to 1205 Locust Street, Suite 100, Philadelphia, Pa 19107. For more information, call 215.545.0706, E-mail jct.uta@att.net or go to http://www.justinian.org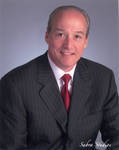 Joseph F. Coradino is President of PREIT Services, the management affiliate of Pennsylvania Real Estate Investment Trust (PREIT) (NYSE: PEI), of which he will become CEO at the Company's Annual Meeting in June 2012. He is a leading executive in the commercial real estate industry, and has been at PREIT and a predecessor company for three decades. In his current role, which he has held since 2004, he is responsible for driving ongoing improvement in the operating and sales performance of the Company's mall portfolio, which is comprised of over 33 million square feet of commercial real estate in 14 states. He has also served for 6 years as a member of PREIT's Board of Trustees. Mr. Coradino initially joined PREIT when it merged with The Rubin Organization, where he was President of the Office Division, in 1997.
Scholarship Contribution Opportunities Include:
CORPORATE SPONSOR LEVEL ($2,500 Contribution) Ten tickets to Scholarship Luncheon Sponsorship Recognition in Program
EMPEROR'S CIRCLE LEVEL ($1,500 Contribution) Four tickets to Scholarship Luncheon Emperor's Circle Recognition in Program
BENEFACTOR LEVEL ($500 Contribution) Two tickets to Scholarship Luncheon Benefactor Recognition in Program
INDIVIDUAL LEVEL ($250 Contribution) One ticket to Scholarship Luncheon Individual Sponsor Recognition in Program