News from The Justinian Foundation – 2020 Scholarship Recipient
06-10-2020

The Justinian Foundation Presents Scholarship to Drexel University Kline School of Law Student, Mary Lawrence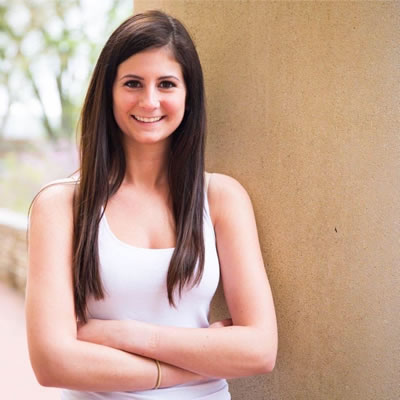 PHILADELPHIA (June 10, 2020) – The Justinian Foundation is proud to announce that it has awarded its annual scholarship to Mary Lawrence from Drexel University's Kline School of Law. Her anticipated graduation is 2021.
At Drexel University's Kline School of Law, Lawrence is a current member of the The Justinian Society chapter. She a full-time student self-funding her education and is involved in the community. Lawrence works part time during the school year at Dranoff & Patrizio law firm. She is a competitor on Drexel's trial team and co-director of Student Disciplinary Advocacy Service (SDAS). SDAS is a pro bono service that provides law students with the opportunity to volunteer as advocates for K-12 students in the School District of Philadelphia who are facing disciplinary transfers and expulsions.
According to Lawrence, "I am grateful to The Justinian Foundation for this scholarship. I have a strong commitment to ensuring that underrepresented communities are uplifted and that they are entitled to dignity and equity in the justice systems and beyond. My commitment to The Justinian Society and its Foundation demonstrates my dedication to the community of Philadelphia, and I intend to continue to volunteer with its children in the future."
Currently living in Philadelphia, Lawrence grew up in West Chester, Pa. She completed her undergraduate studies, cum laude, at Penn State University where she double majored in Criminology and Sociology and competed on the collegiate level for mock trial.
The Justinian Foundation is a 501(c)3 nonprofit organization founded in 1996. Its officers are Barbara Capozzi, President; Carl Primavera, Vice President, and Gina Furia Rubel, Treasurer/Secretary. The charitable arm of The Justinian Society (1935), the Foundation's sole purpose is to provide financial assistance to law students currently enrolled in an accredited law school in a program of study leading to a juris doctor degree. Scholarship candidates must be admitted to an accredited law school within a one hundred (100) mile radius of the City of Philadelphia and must be entering, at a minimum, their second year; or must meet the requirements for specific scholarships. All gifts are tax deductible. In addition to our general scholarships, two named scholarships include the Jules Fiorvanti Scholarship which is granted to a student at LaSalle University interested in the study of law. The Richard F. Furia, Esquire Scholarship is granted to the winner of an essay contest with a focus on advocating against stereotyping and defamation.
For more information, go to www.justinian.org/foundation.php